Schoolz out for the summer!

For the next two months, I won't have to learn anything new about odontology, medicine, or the physical properties of dental cements. Also, I can finally read for fun again.

I mentioned in one of my previous posts that I have fallen out of love with reading, and at that time it really did feel that way. Now, I feel like I'm getting my bookworm mojo back, and I'm already working on my next book review.

I have also assembled a short and preliminary list of books I want to read this summer. Some of them are new to me, but there are a few re-reads as well.


I bought my copy of The House of Binding Thorns on a whim because I loved the cover. Also, I almost never read anything by French authors, and I'd like to change that.

Endymion is, of course, the third book in the Hyperion Cantos series. The first two books completely blew me away. Honestly, not a day goes by that I don't think about those stories.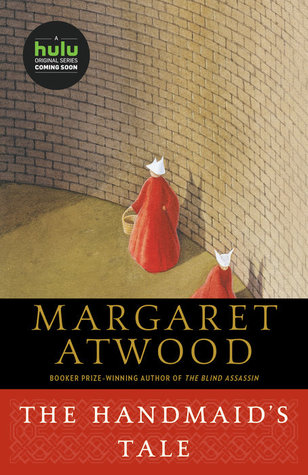 The two re-reads this season will be
Who Goes There?
and
The Handmaid's Tale
. I hated Campbell's sci fi horror the first time I read it, and I really want to give it a second chance. As for Margaret Atwood's dystopian classic, I feel like this is a world that needs to be revisited at least once. Maybe I'll even watch the TV version.
And finally, some non-fiction. As anyone who studies full time will know how stressful and exasperating student life can be. Taking care of yourself and making the time to reflect on your own process is important just to stay afloat. So, I came across a book in my school library, titled
Bli Klar I Tid Och Må Bra På Vägen
, which roughly translates into
Finish on Time and Feel Good in the Process
, which is a handbook for grad students on how to, well, finish their work on time and feel good in the process. Granted, I am not a grad student, but I still want to check it out.
Surrounded by Idiots
is a pop psychology bestseller that tackles the many intricacies of communication at home, in the workplace, and other settings where you just can't escape the company of your fellow man. Being a pop psychology buff myself, I'm curious to give this book a try.
That about does it this time. I'm glad to be back from my little hiatus, and excited to be reading again.
Labels: TBR