First, I want to say that I'm way behind on my X-Files reviews, I've been studying for the big exam this past week, and everything else had to take a back seat (I hate it when that happens!). Also, there are now only two episodes left, and I don't really know how to feel right now #sonotready
Now, this week's topic is books that had great impact on us. I feel that this should be an article onto itself, rather than a top ten list. But here's a sample of what books have nurtured my mind and my imagination, so to speak.
1. The Ukrainian and Russian Notebooks: Life and Death under Soviet Rule
This was the first graphic novel I had read. Italian artist Igort translated his interviews with people who have survived the Holodomor in Ukraine and the atrocities of the Chechen War into beautiful but brutal illustrations. You can read my full review here, but I'll just say that this book was a sharp reminder of how screwed up our world can be.
2. The Shining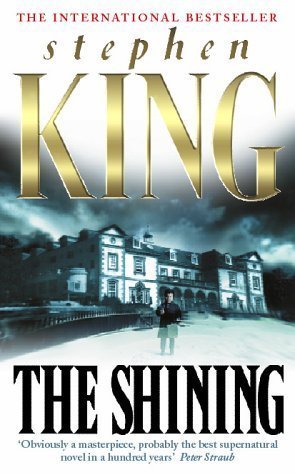 If you think that you have heard me go on and on about this book before, you're right. It almost always makes my "Best of"- lists. I often wonder if this isn't my favourite book of all times. Stephen King is famous for his horror, but The Shining isn't so much horror as it is a family tragedy with a horror twist. It was one of the first "adult" books I have read, and it has shaped the way I look at literature.
3. The Martian Chronicles
Another gem that always finds its way to my "Best of"- lists, Ray Bradbury's dreamy surreal short story collection is a tapestry woven with fine golden threads. I read this book way back in my early teens, and it took me away to a different world. Still does.
4. The Investigation
This crime novel by Stanislaw Lem had a different kind of impact on me. It taught me that if you don't respect your readers, and don't have the common decency to solve the mystery in the end, you should rethink your life choices.
5. Feed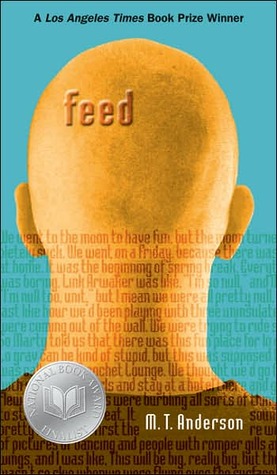 As much as I love my adult dystopians, I had to put this YA dystopian by M.T. Anderson on the list instead. Feed really messed me up for some time. It gave me a glimpse into a world where not only is there no privacy, and where advertisement rules the world, but where empathy and compassion don't count for anything.
6. Station Eleven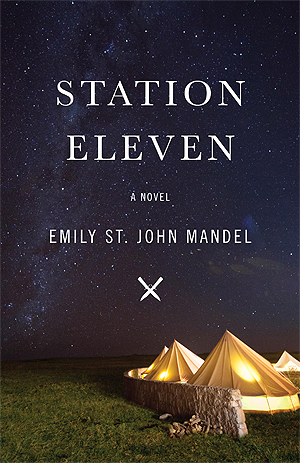 Emily St. John Mandel wrote the most fascinating and thought-provoking post-apocalyptic story I've read in a long while. Post-apocalyptic is a genre that has been done to death, but Station Eleven is so different from the rest. Most of these stories tend to glamourize the depressing post-fallout/pandemic/alien invasion world. Station Eleven doesn't do that. It was the first book that me realize that if our civilization were to fall, I would really miss the little things, like the Internet, and my mundane everyday routines.
7. You're Never Weird on the Internet (Almost)
Back when I was still new to the blogosphere, Felicia Day's quirky memoir taught me a lot about how to find my own voice in this vast, noisy and even hostile world we call the Internet. She is the living example that there is more than one path to success and that sometimes, failure is a good thing. You can read my full review here.
8. Jane Eyre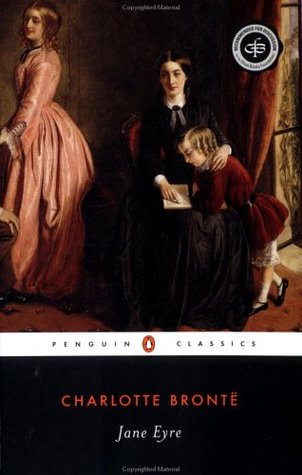 I'm not much for romance, especially if it involves corsets and gothic mansions. That's why I was surprised when I fell in love with Jane Eyre. I still don't know if I'm happy with the ending, but that only shows the complexity of this story and its characters. Charlotte Bronte wrote this book in 1847 but so much of what she wrote still rings true today. Click here for full review.
9. Where the Evil Dwells
What would a list like this be without good old Clifford D. Simak? This book introduced me to and made me fall in love with the concept of parallel universes and alternate dimensions. In many ways, this book shaped my taste in science fiction. To this day, parallel universes remain my favourite sub-genre of sci fi.
10. The Hidden Reality: Parallel Universes and the Deep Laws of the Cosmos
Which brings me to Brian Greene and this wonderful book where he tackles the possibility of parallel universes from a scientific perspective. The ideas and theories presented here are so thought-provoking and they make my imagination go wild.
Labels: best of, top ten tuesday